Blog
Our blog is where our Postgres Pro experts share their knowledge with the community. Blog posts cover a variety of topics, including Postgres internals, extensions and monitoring solutions.
Recent posts
December 31, 2022 &nbsp&nbsp•&nbsp&nbsp
PostgreSQL
We continue to follow the news of the upcoming PostgreSQL 16. The third CommitFest concluded in early December. Let's look at the results.
If you missed the previous CommitFests, check out our reviews: 2022-07, 2022-09.
Here are the patches I want to talk about:
meson: a new source code build system
Documentation: a new chapter on transaction processing
psql: \d+ indicates foreign partitions in a partitioned table
psql: extended query protocol support
Predicate locks on materialized views
Tracking last scan time of indexes and tables
pg_buffercache: a new function pg_buffercache_summary
walsender displays the database name in the process status
Reducing the WAL overhead of freezing tuples
Reduced power consumption when idle
postgres_fdw: batch mode for COPY
Modernizing the GUC infrastructure
Hash index build optimization
MAINTAIN ― a new privilege for table maintenance
SET ROLE: better role change management
Support for file inclusion directives in pg_hba.conf and pg_ident.conf
Regular expressions support in pg_hba.conf
November 30, 2022 &nbsp&nbsp•&nbsp&nbsp
PostgreSQL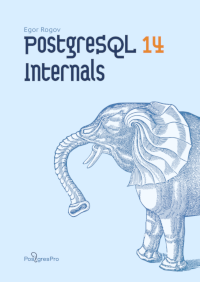 PostgreSQL 14 Internals, Part IV
I'm excited to announce that the translation of Part IV of the "PostgreSQL 14 Internals" book is published. This part delves into the inner workings of the planner and the executor, and it took me a couple of hundred pages to get through all the magic that covers this advanced technology.
You can download the book freely in PDF. The last part is yet to come, stay tuned!
I'd like to thank Alejandro García Montoro, Goran Pulevic, and Japin Li for their feedback and suggestions. Your comments are much appreciated. Contact us at edu@postgrespro.ru.
November 14, 2022 &nbsp&nbsp•&nbsp&nbsp
PostgreSQL
It's official! PostgreSQL 15 is out, and the community is abuzz discussing all the new features of the fresh release.
Meanwhile, the October CommitFest for PostgreSQL 16 had come and gone, with its own notable additions to the code.
If you missed the July CommitFest, our previous article will get you up to speed in no time.
Here are the patches I want to talk about:
SYSTEM_USER function
Frozen pages/tuples information in autovacuum's server log
pg_stat_get_backend_idset returns the actual backend ID
Improved performance of ORDER BY / DISTINCT aggregates
Faster bulk-loading into partitioned tables
Optimized lookups in snapshots
Bidirectional logical replication
pg_auth_members: pg_auth_members: role membership granting management
pg_auth_members: role membership and privilege inheritance
pg_receivewal and pg_recvlogical can now handle SIGTERM
Browse by keywords: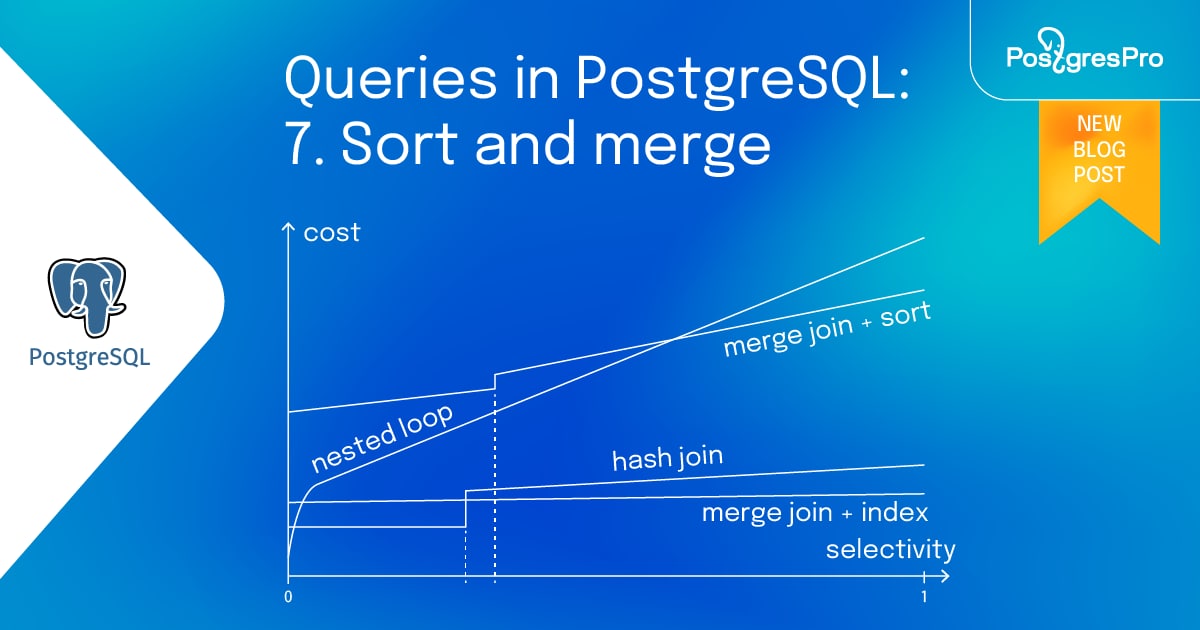 September 20, 2022 &nbsp&nbsp•&nbsp&nbsp
PostgreSQL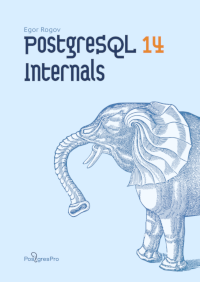 PostgreSQL 14 Internals, Part III
I'm excited to announce that the translation of Part III of the "PostgreSQL 14 Internals" book is finished. This part is about a diverse world of locks, which includes a variety of heavyweight locks used for all kinds of purposes, several types of locks on memory structures, row locks which are not exactly locks, and even predicate locks which are not locks at all.
Please download the book freely in PDF. We have two more parts to come, so stay tuned!
Your comments are much appreciated. Contact us at edu@postgrespro.ru.
September 2, 2022 &nbsp&nbsp•&nbsp&nbsp
PostgreSQL
Meeting the scalability challenge for large data sets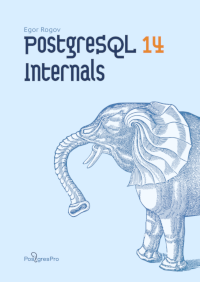 PostgreSQL 14 Internals, Part II
I'm pleased to announce that Part II of the "PostgreSQL 14 Internals" book is available now. This part explores the purpose and design of the buffer cache and explains the need for write-ahead logging.
Please download the book freely in PDF. There are three more parts to come, so stay tuned!
Thanks to Matthew Daniel who has spotted a blunder in typesetting of Part I. Your comments are much appreciated; write us to edu@postgrespro.ru.
August is a special month in PostgreSQL release cycle. PostgreSQL 15 isn't even officially out yet, but the first CommitFest for the 16th release has already been held.
Let's compile the server and check out the cool new stuff!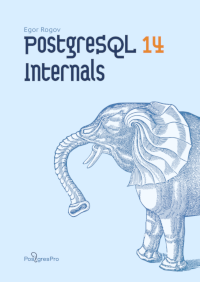 PostgreSQL 14 Internals
This is a short note to inform that we are translating my book "PostgreSQL 14 Internals," recently published in Russian. Liudmila Mantrova, who helped me a lot with the editing of the original, is working on the translation, too. My gratitude to her is beyond words.
The book is largely based on the articles I've published here and training courses my colleagues and I are developing. It dives deep into the problems of data consistency and isolation, explaining implementation details of multiversion concurrency control and snapshot isolation, buffer cache and write-ahead log, and then moves on to the twists and turns of the locking system. The book also covers the questions of planning and executing SQL queries, including the discussion of data access and join methods, statistics, and various index types.
The book is freely available in PDF. The translation is in progress, and for now only Part I of the book is ready. Other parts will follow soon, so stay tuned!
So far we've discussed query execution stages, statistics, and the two basic data access methods: Sequential scan and Index scan.
The next item on the list is join methods. This article will remind you what logical join types are out there, and then discuss one of three physical join methods, the Nested loop join. Additionally, we will check out the row memoization feature introduced in PostgreSQL 14.
Joins
Joins are the primary feature of SQL, the foundation that enables its power and agility. Sets of rows (whether pulled directly from a table or formed as a result of an operation) are always joined together in pairs. There are several types of joins.
...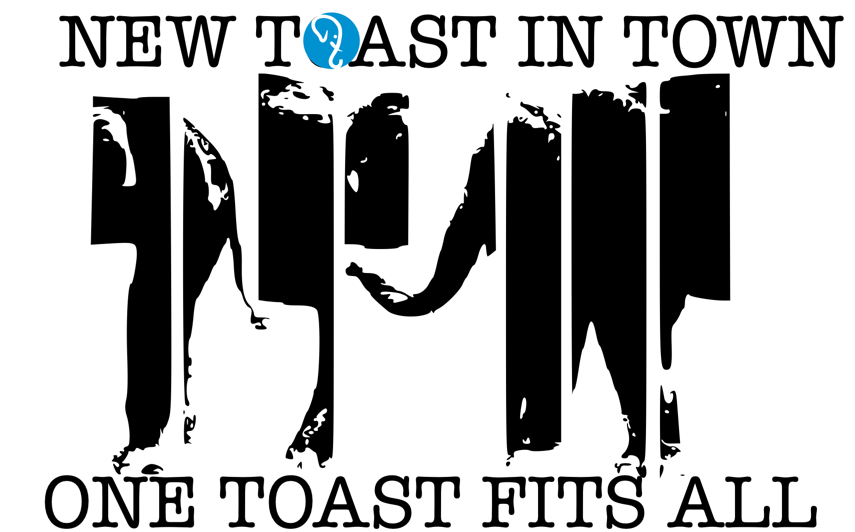 In previous articles we discussed query execution stages and statistics. Last time, I started on data access methods, namely Sequential scan. Today we will cover Index Scan. This article requires a basic understanding of the index method interface. If words like "operator class" and "access method properties" don't ring a bell, check out my article on indexes from a while back for a refresher.
Plain Index Scan
Indexes return row version IDs (tuple IDs, or TIDs for short), which can be handled in one of two ways. The first one is Index scan. Most (but not all) index methods have the INDEX SCAN property and support this approach. The operation is represented in the plan with an Index Scan node
...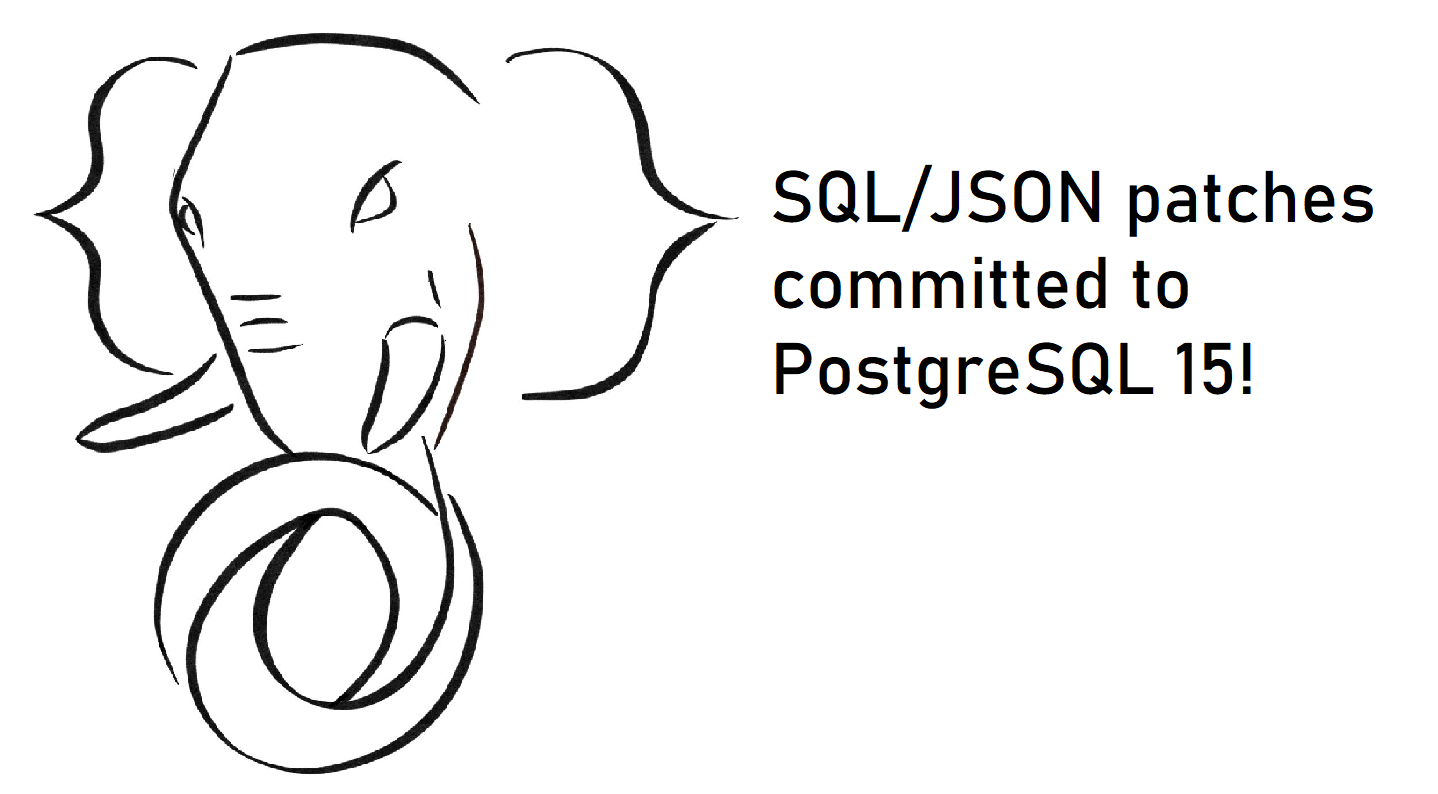 SQL/JSON patches committed to PostgreSQL 15!
As PostgreSQL 15 moves to the feature freeze stage, we'd like to share the news about our team's JSONB-related patches committed to version 15. This milestone marks years of work for many people, so we will name and thank them all in this blog post.
In previous articles we discussed how the system plans a query execution and how it collects statistics to select the best plan. The following articles, starting with this one, will focus on what a plan actually is, what it consists of and how it is executed.
In this article, I will demonstrate how the planner calculates execution costs. I will also discuss access methods and how they affect these costs, and use the sequential scan method as an illustration. Lastly, I will talk about parallel execution in PostgreSQL, how it works and when to use it.
I will use several seemingly complicated math formulas later in the article. You don't have to memorize any of them to get to the bottom of how the planner works; they are merely there to show where I get my numbers from.
Pluggable storage engines
The PostgreSQL's approach to storing data on disk will not be optimal for every possible type of load. Thankfully, you have options. Delivering on its promise of extensibility, PostgreSQL 12 and higher supports custom table access methods (storage engines), although it ships only with the stock one, heap:
...