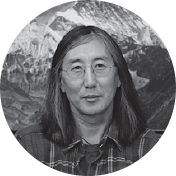 Oleg Bartunov
CEO Postgres Professional
Oleg is PostgreSQL Major Contributor. He has graduated from Lomonosov Moscow State University (Faculty of Physics) in 1982, since then worked as a researcher in Sternberg Astronomical Institute of MSU. Oleg is a professional astronomer, and his first acquaintance with PostgreSQL was connected with astronomy problems. Since 1996 Oleg is involved in developing and promoting the PostgreSQL DBMS in Russia. Also Oleg Bartunov is known as he maintains the most popular Russian internet resource on popular astronomy, astronet.ru. He was among leading developers of Rambler - the famous Russian internet portal. Oleg's PostgreSQL contributions include the locale support, GiST, GIN and SP-GiST extensibility infrastructures, full text search, KNN, NoSQL features (hstore and jsonb) and several extensions including fuzzy search, support for tree-like structures and arrays.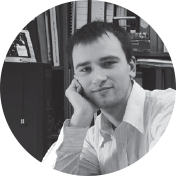 Alexander Korotkov
Chief Architect of Postgres Professional
Alexander is PostgreSQL Major Contributor and PostgreSQL Committer. He is a professional computer scientist. His PhD dissertation was based on PostgreSQL contribution: improvements to fuzzy string search including index-based regular expression search. One of the most valuable achievements of his work for open source community is the development of the access method extensibility infrastructure. Also his contributions include improvements to GiST and GIN indexes, optimizations for multicore systems, statistics and selectivity estimation for advanced datatypes. Alexander was a GSoC mentor 3 times. Alexander is a co-founder of Postgres Professional company and CEO of Postgres Professional Development.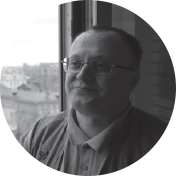 Teodor Sigaev
Technical Director Postgres Professional Development.
Teodor is PostgreSQL Major Contributor and PostgreSQL Committer. He has graduated from the Faculty of Physics of Lomonosov Moscow State University in 1996 . After graduating, he started workin for one of the first Russian web studios, Machaon. After that he worked for large Russian companies such as Rambler, Stack Group, Mail.ru. Since 2000 Teodor is a PostgreSQL developer. Together with Oleg Bartunov he created the PostgreSQL full-text search system, worked on semi-structured data support, new index access methods, including spatial data and more.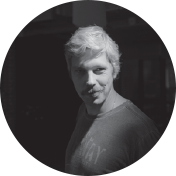 Ivan Panchenko
COO Postgres Professional
Ivan has graduated from the Faculty of Physics of Lomonosov Moscow State University in 1994. In 1997 he got his PhD in Physical and Mathematical Sciences. Since 1996 Ivan works on developing high performance business applications, started using PostgreSQL in 1998. Worked as Head of Content Projects development in Rambler Internet Holding, Development Director in Stack Group, Director of Technology in the Moy Mir social network (one of Mail.Ru projects). Ivan also took part in development of kassir.ru entertainment ticketing service, HSE internet portal and other business and Web applications.