PostgreSQL 14 Internals, Part IV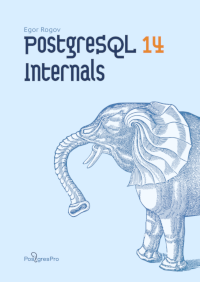 I'm excited to announce that the translation of Part IV of the "PostgreSQL 14 Internals" book is published. This part delves into the inner workings of the planner and the executor, and it took me a couple of hundred pages to get through all the magic that covers this advanced technology.
You can download the book freely in PDF. The last part is yet to come, stay tuned!
I'd like to thank Alejandro García Montoro, Goran Pulevic, and Japin Li for their feedback and suggestions. Your comments are much appreciated. Contact us at edu@postgrespro.ru.
← Back to all articles