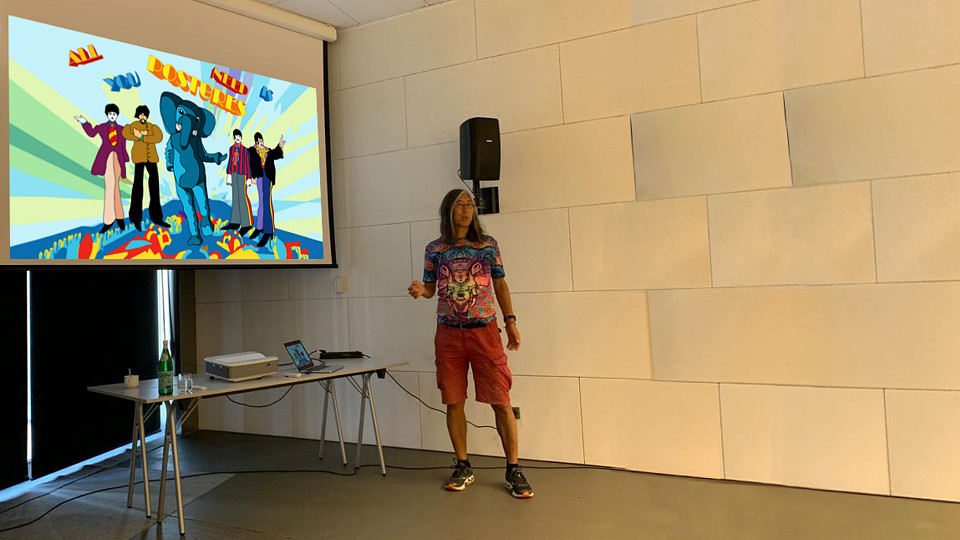 Postgres Professional CEO Oleg Bartunov presented a report on JSONPath at PGIBZ on June 20. PGIBZ was the first Postgres conference to combine technical topics with informal beach networking on the island of Ibiza (Spain). Participation in this conference was important for the company, as it contributes to the development of Postgres international community, because part of the profits from the event will be used to translate PostgreSQL documentation into Spanish.
The conference gathered about 100 people, including PostgreSQL developers, DBA and customers from all over the world.
Oleg Bartunov explained why the new PostgreSQL features are attractive to modern application developers who want to work with json(b) documents without sacrificing either the strict consistency of data or the ability to use the full power of time-honored relational technologies. Oleg Bartunov also presented the implementation of jsonpath, the query language for json in PostgreSQL, and shared the company's roadmap.
The Postgres community, with the active participation of Oleg Bartunov and his team, has been working on the functionality of loosely structured data for over 20 years. In 2017, Oleg Bartunov and his colleagues from Postgres Professional, a company he founded in 2015, began developing patches to support SQL/JSON.
An important result was the implementation of the jsonpath query language, which is part of the SQL-2016 standard. This patch is included in PostgreSQL 12 and is the first in a series of patches to fully support the standard. JSONTable is another important part of the standard, expected in version 13.
Bruce Momjian, one of the world's PostgreSQL evangelists, a member of the PostgreSQL Core Team, and Senior Database Architect at EnterpriseDB, introduced Upcoming PostgreSQL 12 Features. He talked about improvements in partitioning and in Btree indexes, changes in the behavior of CTE and REINDEX CONCURRENTLY and other features.
Equally vivid was the presentation by founder and CEO of 8Kdata Álvaro Hernández Tortosa on Running natively PostgreSQL on Kubernetes and the presentation by Engineering Manager at Groupon for relational databases, Jose Cores Finotto, on Patroni on Gitlab.
"Discussions took place not only at official venues, but also in an informal environment, because one of the key tasks of PGIBZ is to find a new, networking-oriented format for Postgres conferences. And this goal was successfully achieved. I have the warmest impressions. And in 2020 the organizers promise even more intense program", - shared his impressions about PGIBZ Oleg Bartunov.
PGIBZ is planned to be held annually at the Palace of Congresses in Ibiza. It is a place inspired by the architecture of the village churches in Ibikenkan. This building symbolizes the diversity of Spanish culture and freedom. Travellers, pirates, traders, peasants, hippies and tourists have visited Ibiza or stayed here to live, captured by the charm of local nature. It was they who shaped the unique atmosphere of the place with its inhabitants over the years.
Gallery of selected photos from conference participants
---
---