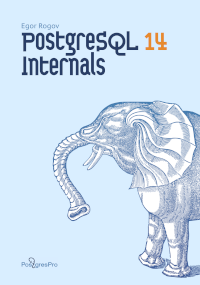 I'm excited to announce that the translation of the "PostgreSQL 14 Internals" book is finally complete thanks to the amazing work of Liudmila Mantrova.
The final part of the book considers each of the index types in great detail. It explains and demonstrates how access methods, operator classes, and data types work together to serve a variety of distinct needs.
You can download a PDF version of this book for free. We are also working on making it available on a print-on-demand service.
Your comments are very welcome. Contact us at edu@postgrespro.ru.
← Back to all articles