&nbsp&nbsp•&nbsp&nbsp
News
PGConf.Russia Gathers 500+ IT Professionals at a Hybrid Online+Offline Event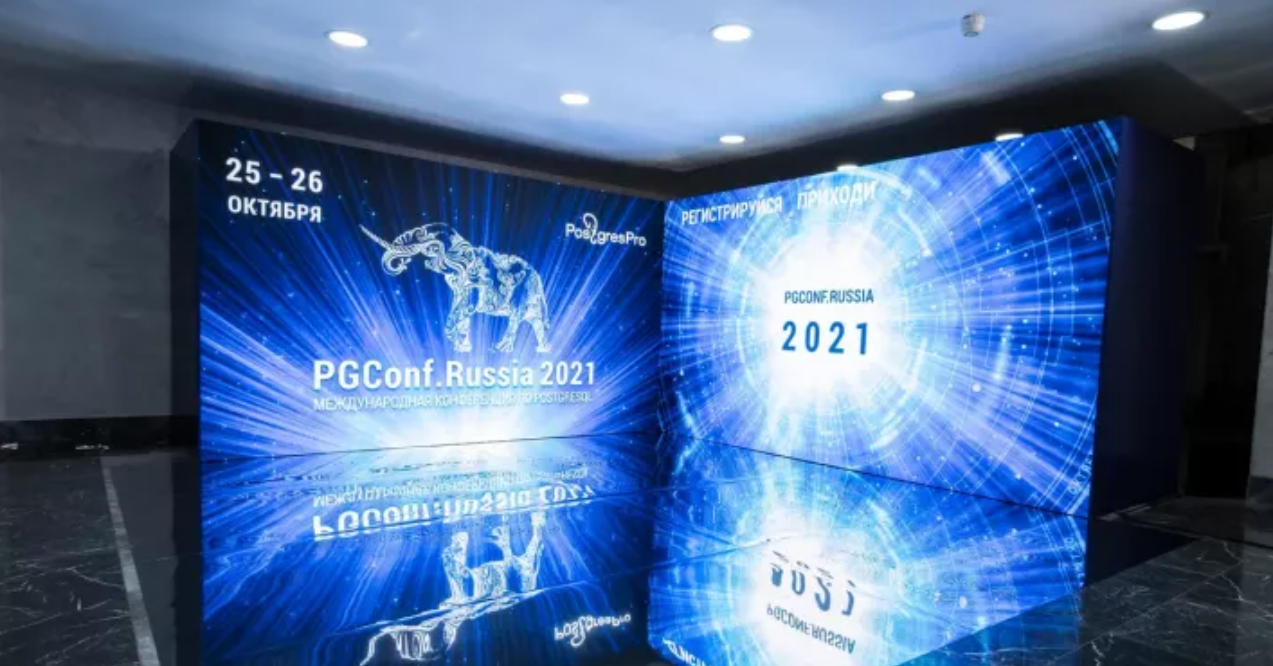 25-26 October PGConf.Russia 2021 was held in a hybrid format to accommodate both online and offline participants. Postgres Professional organized this notable event for the 8th time; more than 500 people attended it virtually and in person. Software developers, database administrators, and top managers from the IT industry exchanged PostgreSQL best practices and shared their experience with the world's most advanced open source database. Representatives of Intel, Yandex, EnterpriseDB, DBeaver Corp, Delivery Hero, and many other companies and organizations were speaking at PGConf.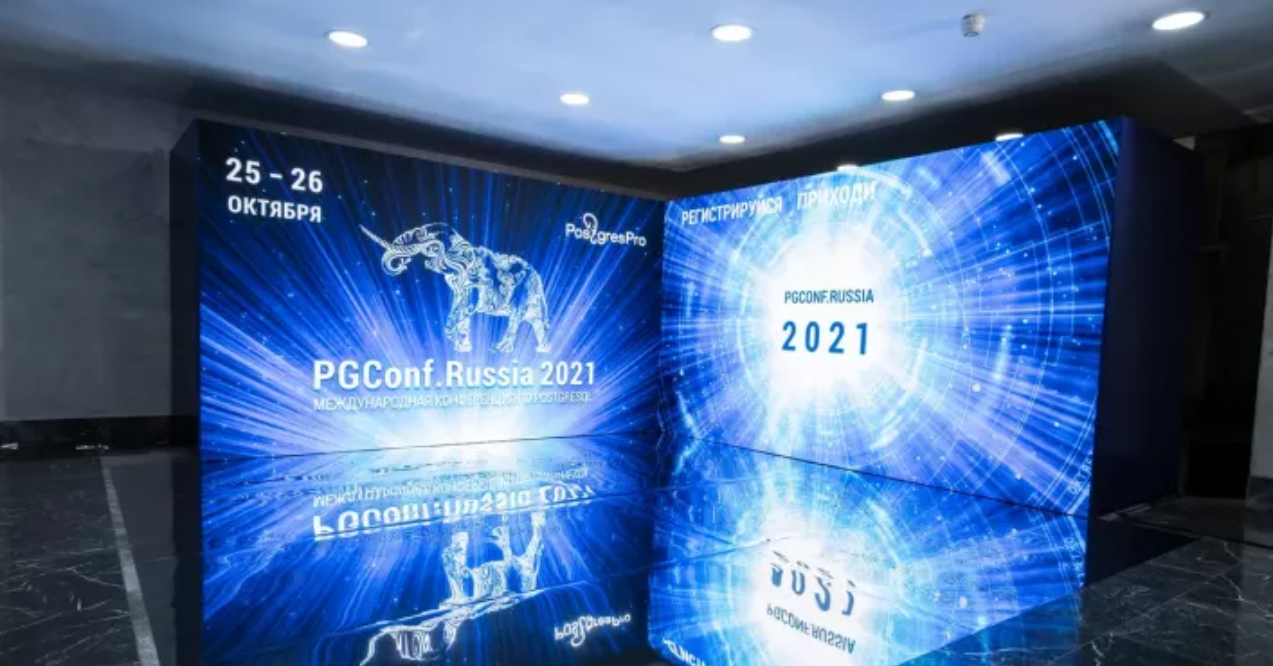 This year's program included 37 presentations. Postgres Professional CTO Teodor Sigaev explained how Postgres can cope with the wraparound problem thanks to 64-bit transaction IDs, which prevents downtime and data losses. This feature has been already available in Postgres Pro Enterprise. A case with 4 billion transactions seemed impossible 20-30 years ago, but now large businesses and organizations face wraparounds more often.
Oleg Bartunov, CEO Postgres Professional, gave two talks at the conference. His "JSON or not JSON" presentation was focused on the advantages and pitfalls of JSON usage in PostgreSQL. The second session covered nearest neighbor search in Postgres (KNN) which can be used for automated classification of objects.
Christopher Travers, Director of IT Operations at DeliveryHero, was discussing Crew Resource Management. This training method, normally used in aviation and at nuclear power plants, can also be beneficial when applied to the database teams. To prove it, the speaker provided a number of real-world examples where PostgreSQL teams were practicing CRM.
Bruce Momjian, Postgres Evangelist from EnterpriseDB, explored future challenges to PostgreSQL. Many project, competitive, and technical challenges in the future should be taken seriously and avoided to let Postgres remain a first-choice database. Bruce has also remarked that Postgres Professional team has a clear vision of trends and notices what the rest of Postgres community doesn't spot, which is great for the entire Postgres world.
During the two-day conference attendees got an overview of new tools, extensions and techniques from PostgreSQL experts. Monitoring best practices were also a hot topic as well as Postgres high availability and clustering. Conference participants voted for the top three conference sessions, so the winners are as follows:
"New features of pg_profile/pgpro_pwr - historical workload profiler" by Andrey Zubkov (Senior DBA, Postgres Professional)
"Using indexes for better application performance" by Andrei Salnikov (DBA, Data Egret)
"Implementing partitioning without downtime" by Sergey Novikov (Lead DBA, 1 CUPIS)
Conference presentations are already available for download on the PGConf.Russia website. Video recordings will be shared with the conference attendees in a few days and become available for the public next year.
← Back to all articles